To place an order for the book Charting a Wiser Course, click here

To learn more about the Negotiating Solutions workshop, click here

To pay tuition for the Negotiating Solutions workshop, click here
Charting A
Wiser Course

How Aviation
Can Address the
Human Side of Change

Kaye M. Shackford with Joseph E. Shackford


For over twenty-two years, the Negotiating Solutions workshop has helped thousands of people throughout aviation/aerospace (and from our other infrastructure industries) craft far better agreements inside the organization and out into the marketplace. Now, as aviation companies worldwide realize they must change their cultures if they are to succeed, we're pleased to announce the publication of "Charting A Wiser Course: How Aviation Can Address the Human Side of Change" as a resource to their efforts.
The business press is full of articles about the need for change. Heritage airlines must reinvent themselves to compete with Low Cost Carriers. Aircraft manufacturers need to integrate seamlessly with tiers of suppliers. Lean/Six Sigma efforts must incorporate the spirit of lean, not just the techniques. Businesses must change the relationship between employee groups and management. Even Southwest must assure it doesn't lose its cultural core as it enters a post–Herb Kelleher era.
Our best companies recognize this change is not just structural, technical, and procedural. They know they also must address the behavioral and managerial elements of change — how they work together inside the organization and out into the marketplace. Until Charting A Wiser Course, no one has laid out a path for how to do this.
The book invites readers to revisit their own life and times in our industry. As they do so, it builds with them the concepts, models, and vocabulary they need to talk with each other about how we got into our current situation and how we can get out of it together. Readers come to see that their environments have changed so much the very behaviors that once were the basis for their success may now be getting in the way of their own objectives. They discover how to change their behaviors — no easy task — to achieve their challenging objectives. By the time they've finished reading, they understand how to and they feel able to meet the challenge.
The book's insight and "tell it like it is" humor has struck a responsive chord. The Repair Discipline Chief for an engine services company commented, "You have me hooked. Not just another motivational 'How To' book by a long shot. I was laughing aloud on the flight last night." A Pratt & Whitney general manager wrote, "I took the book with me on a two–week business trip and read it in two evenings. This provided me with very little sleep." A senior contracts manager for a 787 corporate partner declared, "It was definitely a page turner. I find it hard to believe that anyone in this crazy industry wouldn't relate to it." And an international marketing manager for a major engine company stated, "I want you to know, you wrote my life." We think we may have written yours, too.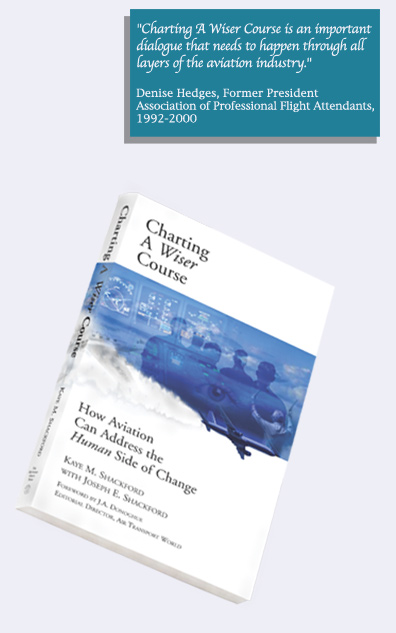 click here for a preview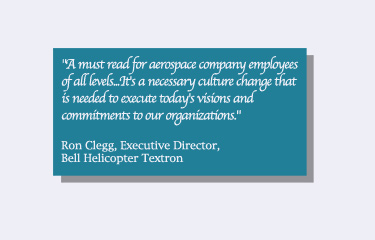 ---
To pay the $3,100 tuition for the Negotiating Solutions workshop:
---

To order Charting a Wiser Course:

As an e-book, click here - $4.95 USD

In paperback (via PayPal) - $19.95 USD

To order multiple copies, please send an email to mattford@aol.com. Please indicate the number of copies you wish to purchase and provide your name, complete address, phone number, and a valid email address.